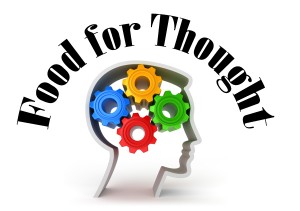 Do you eat for brain health? Most people eat to satisfy hunger, get energy or for the pure pleasure. Not bad reasons, after all eating is one of the most enjoyable pastimes as humans we get to partake in.
But what are the results of our diets on our cognitive processes and long term brain purpose? Whether you work for a plumbers union or you're in a specialized medical field, you don't equate what you have for lunch with fluidity of brain function.
We cater to our appetites more than the future health of our brains, and never is it more evident than in the growing numbers of Alzheimer and dementia cases worldwide.
Continue reading
: Food For Thought